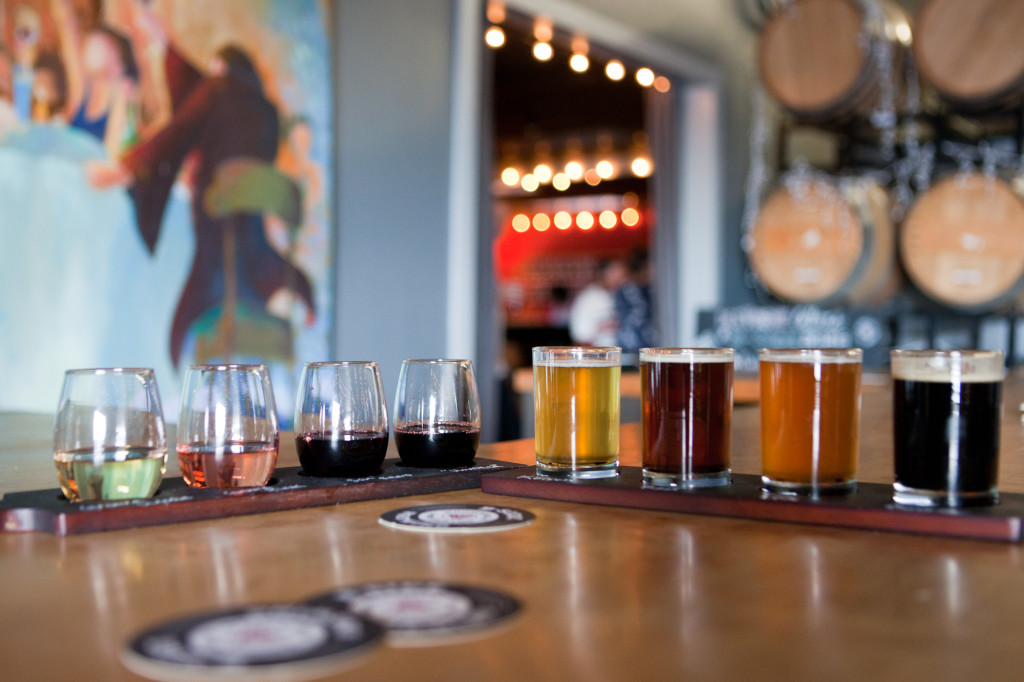 CLOSING OUR DOORS
Eleven years ago Des Voigne Cellars opened its doors and two years ago we began the process of becoming Washington State's first combined winery and brewery. Our customers' support over the course of this adventure has been incredible. It is therefore with a mix of emotions that we announce that we are undergoing a major change in our business.
Although we have had a great deal of fun with the brewery, and have thoroughly enjoyed running our winery tasting room and interacting directly with our customers, we have found that running two retail focused businesses has taken more time and capital than we can comfortably sustain on our own. In order to spend more time with our two boys and to allow the brewery to reach the potential we believe it is capable of, we are currently in talks with several potential buyers about purchasing the brewery side of our business.  Our hope is that the brewery will continue in its current location with the same award winning recipes and brewer that you have come to love.  We will keep you apprised of the progress as we get more information.
On the winery side, we will be shifting our focus from retail, so we will sadly discontinue production of our current line of up wines and permanently close our tasting at the end of September. We will be selling through our current inventory until it is gone.  Although we no longer plan to offer our current line up of wines, Darren does plan to continue making wine and we are working on some exciting new developments for the future of the wine club.  We will share more details as they occur and will have another wine club shipment, featuring an all new wine, for wine club members before the end of the year.  Stay tuned for more on that.
As we move into September and prepare for the transition we will be scaling back the tasting room hours and will be open on Saturdays and Sundays only from 1:00 to 6:00. We hope that will give you ample opportunity to come in and see us, pick up any lingering wine club shipments and stock up on your favorite Des Voigne Cellars wines before they are gone for good.
We owe a huge thank you to our wonderful team. Bob, Derek, Anna, Heidi, Jordan, Luca and Chris. We appreciate everything they've done for us.
And we especially want to thank all of our customers. Many of you have been with us since the beginning and have come to be like family.  Thank you for all your support!
Lissy and Darren Des Voigne